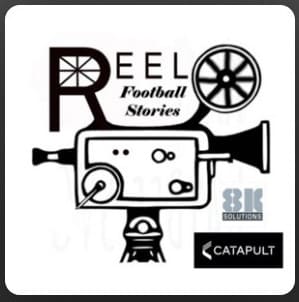 TITUSVILLE, Fla. — Bob White, president and chief revenue officer of 8K Solutions, recently appeared on an episode of Robert Blackwell's Reel Football Stories podcast to discuss the adaptation of video in NFL practices and the role that 8K Solutions played in that development.
Blackwell is the retired video director for the Dallas Cowboys. He led a team that evolved from shooting on film, sending it out to be processed, then splicing and taping, to full digital, HD video using drones and remote-control PTZ cameras mounted in practice facilities. His podcast covers innovation in the NFL and the people who made it possible.
"It is an honor to be able to talk with Bob about the work that he did over the years and the role that video technology has played in building better teams in the NFL over the last 30 or so years," said White.
White's history with the NFL and sport technology date back to the early 1990s when he played for the Dallas Cowboys, the New England Patriots and the New York Jets.