The Power of mastRcam in a Smaller Package
More than 200 mastRcams are deployed in the NFL and college football. The best invest in the best.
We developed mastRcam because we understand the coaching and practice needs of teams. 8K Solutions listens to coaches and players talk about what they need to improve, then works hard to deliver. Our signature mastRcam now comes in a smaller version so you don't sacrifice quality or safety because of space or budget concerns.
mastRcam SC (small chasis) provides even greater flexibility. The smaller chassis works well in tighter spaces, yet the system provides great options. Choose from a broadcast-quality 3-chip PTZ or a more economical single-chip PTZ.
mastRcam SC is quickly deployed and allows your video staff to capture all high-angle shots while staying safely on the ground. mastRcam SC is compatible with any current coaching video station and 8K Solutions Lyvve Coach, SmartField, and Walk Through Wall.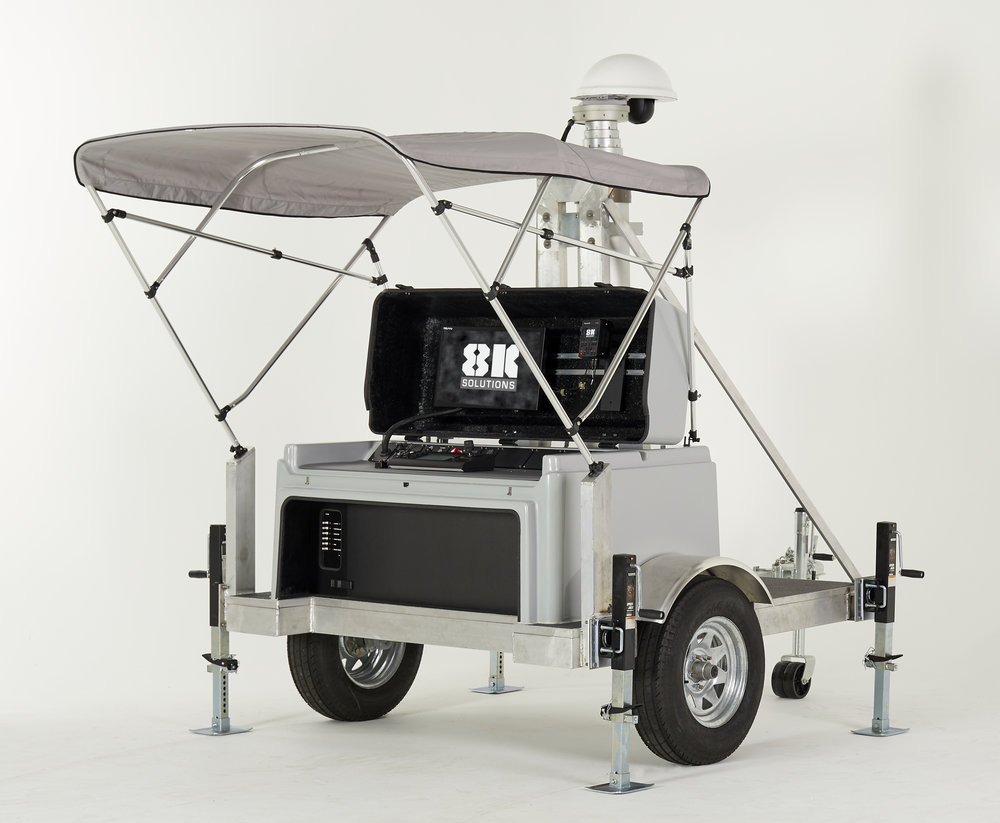 8K Solutions is dedicated to keeping sports video and broadcast teams safe by eliminating the use of all scissor lifts from practice and playing fields.
Over the years, the tipping vulnerabilities of scissor lifts have caused serious injury and even death, damaged numerous facilities, and subjected many to dangerous situations.
Just as sports leaders at all levels have heeded the call to improve concussion understanding and protocols, we're calling on those leaders to also remove vulnerable scissor lifts from campus, practice facilities, and fields everywhere. Scissor lifts have their place, but not in situations where the user can be incredibly vulnerable.
Our recent survey highlights the impact of scissor lift use in college sports. More than half of the survey respondents still use scissor lifts. Of those that use lifts, more than two-thirds at some point had to disembark from the lifts due to a sudden weather change; more than 80 percent had staff express concern about being in a lift and 40 percent had staff that felt lightheaded or pass out while in the lift; and more than half damaged a field or facilities using lifts.
Your video staff works hard to ensure your team has the tools and resources necessary to meet its goals. Help keep them safe.
Make the investment in safety for your entire team.